Main content starts here, tab to start navigating
About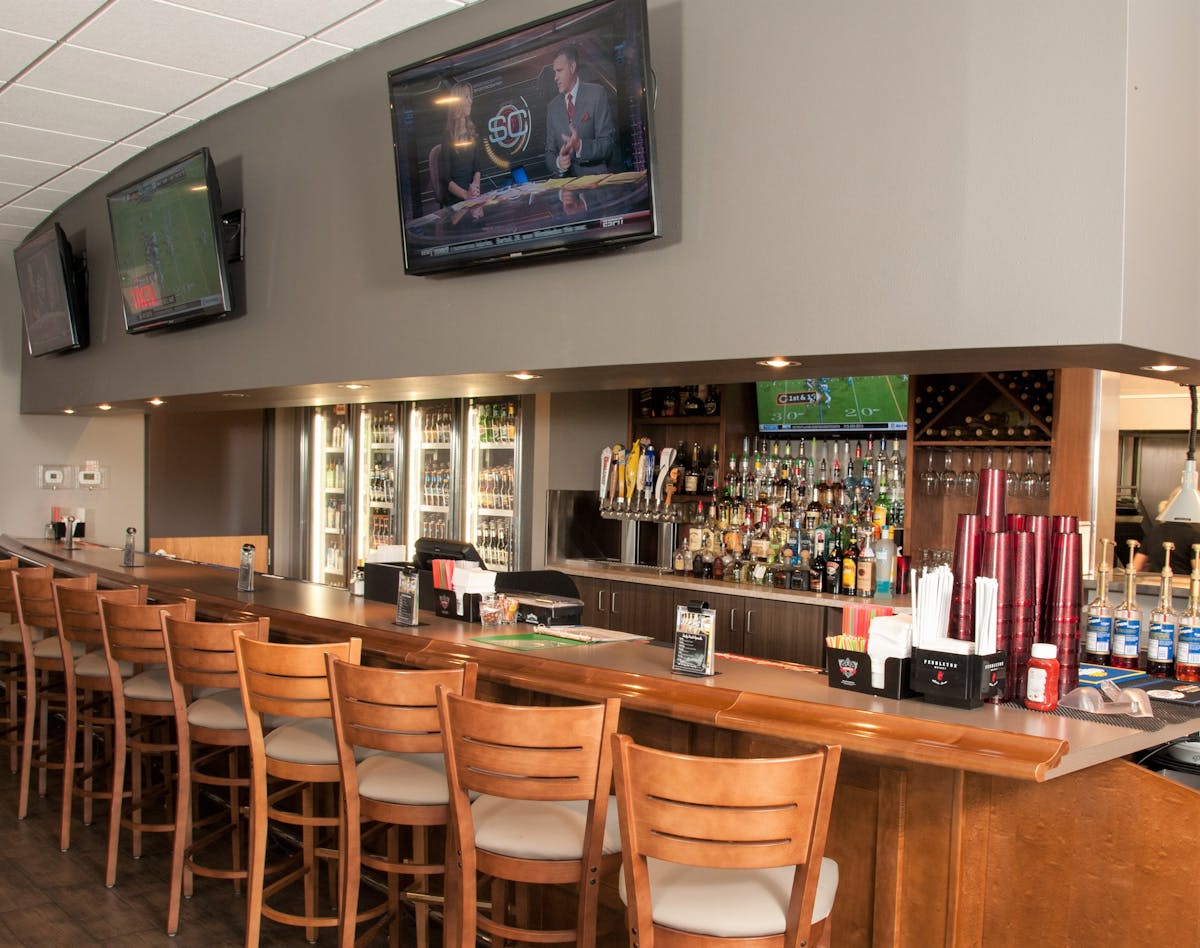 Connected to the AmericInn by Wyndham and across the street from GrandStay Hotel & Suites on Winter Show Road in Valley City, ND.
Bridges Bar & Grill welcomes you to enjoy a modern sports bar environment. Enjoy great food and drinks served by a friendly staff in a fun, welcoming environment. Bridges features an enclosed Patio for groups or events, Touch tunes jukebox that can be accessed from a smartphone app, pull tab machine and 10 big screen TV's.
Bridges offers a full bar including 13 tap beers and a wide selection of beer, wine, and spirits. Our food menu includes signature hand-pattied 100% Certified Angus beef hamburgers. Some with names indicative of our community, with the most popular burgers being the "Viking Burger" which is topped with fried egg, bacon, cheese, and BBQ sauce and our "Hi-Line Burger" topped with pepper jack cheese, jalapenos, and Cajun ranch. We also feature several appetizers and wing with a large variety of sauces. Enjoy salads, wraps, and paninis as well. Our food and drink specials vary each day, featuring our Monday-Thursday "pull-tab happy hour from 4pm-6pm. We've also made it possible to Order Online via our App for carry-out and we do offer off-sale purchases.
**Bridges has been recognized for a couple awards "Best Burger in North Dakota" and "Best Wings in North Dakota".
City of Bridges
With the Sheyenne River winding through Valley City, there are a total of Eleven Bridges throughout the town.
At 3,860 feet long and 162 feet above the Sheyenne River, the High Line Bridge is one of the longest and highest single-track railroad bridges in the United States. The bridge, in use since 1908, so defines the Valley City that the local school teams are named the Hi-Liners.
The Rainbow Bridge, built in 2004, is a replica of a narrower bridge built in 1925-26. Other bridges in the same location on Main Street included a steel structure built in 1899 and the original wood bridge constructed in 1879. It was the first bridge in Valley City.
The VCSU Footbridge, across from the Valley City State University, is an ornate 1901 suspension bridge. The only of its kind in North Dakota.
The City Park Footbridge, which connects the park with Main Street. This is sometimes called the Elks Bridge due to its location next to the Elks Club Building.