Main content starts here, tab to start navigating
Group Reservations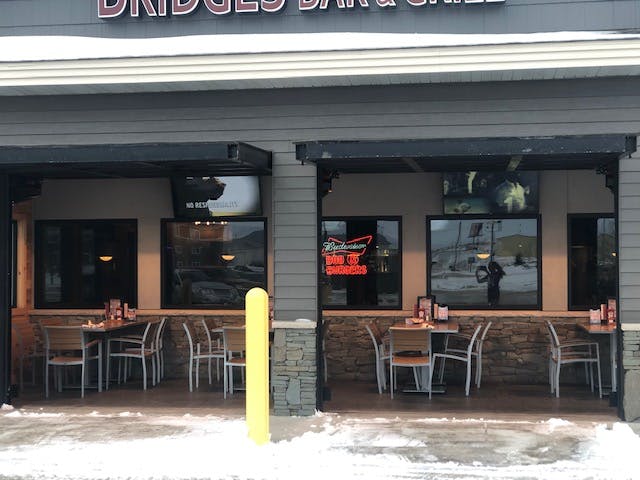 Slide 1 of 2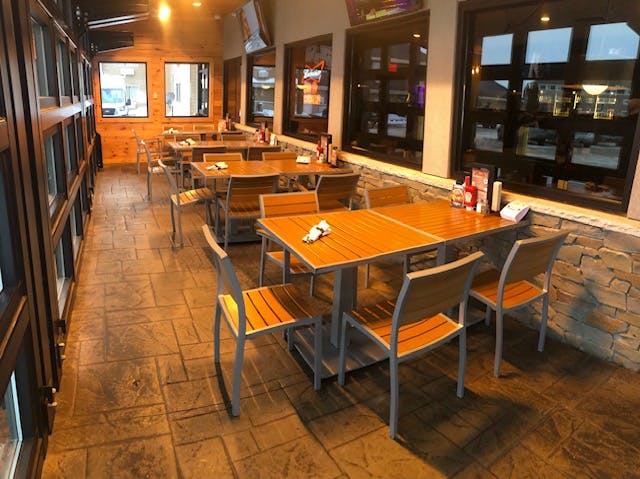 Slide 2 of 2
Book an Event
We accept reservations in our enclosed patio for large groups under 30! Fill out the form below to inquire about group reservations.
When reserving our Patio for any group events, please inquire about reservations 48 hours in advance of your event.
Reservations are not confirmed until notified by Bridges Bar & Grill Manager.
Group reservations not valid during special events in Valley City, ND.
Please contact management with any questions. 701-845-9899 or email manager@bridgesbargrill.com
Patio

When reserving our Patio for any group events, please inquire about reservations 48 hours in advance of your event.

Reservations are not confirmed until notified by Bridges Bar & Grill Manager.

Group reservations not valid during special events in Valley City, ND.

Please contact management with any questions. 701-845-9899 or email manager@bridgesbargrill.com




Capacity: 24